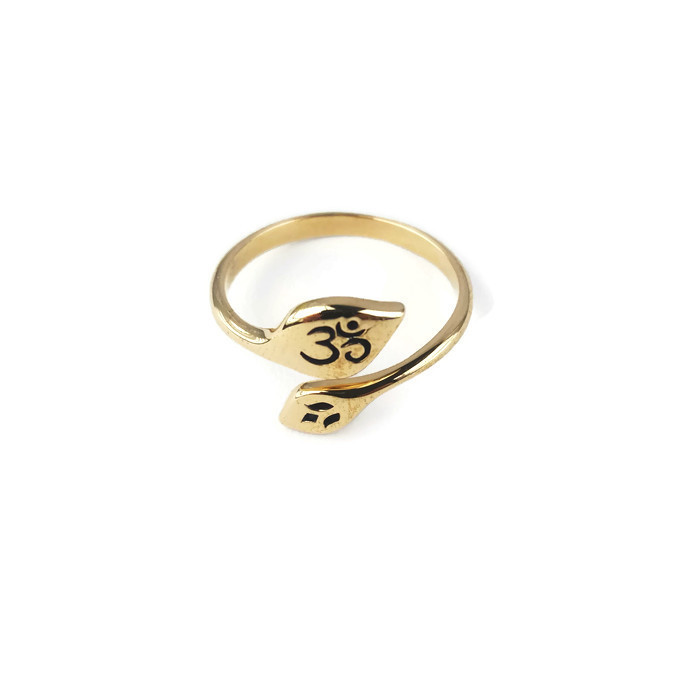 Namaste Ohm Bronze Ring
Beautiful bronze openwork ring with "Ohm" and lotus symbols. Bronze* imported from Italy.
Shipping
Free shipping in the U.S;
International Shipping Available
Sizing
Adjustable: fits most finger sizes
*This ring requires extra care as the bronze reacts with sweat and oil on your hand which may leave a tint on your finger. Please avoid water and exercise while wearing this.