Bronze Cupid's Arrow Ring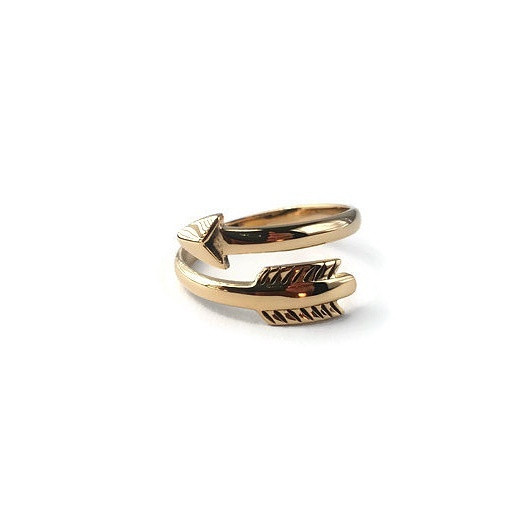 Bronze Cupid's Arrow Ring
Get struck by Cupid's arrow in this darling ring. Constructed from bronze* imported from Italy, this band is fashioned to mimic the design of an arrow for a fresh, unique twist.
Shipping
Free shipping in the U.S;
International Shipping Available
Sizing
Adjustable in size, this ring fits most fingers. 
 *This ring requires extra care as the bronze reacts with sweat and oil on your hand which may leave a tint on your finger. Please avoid water and exercise while wearing this.